Animal charity PDSA has announced major funding cuts that will affect low income pet owners
Low income pet owners will no longer get free treatments for all of their pets from the PDSA Pet Hospitals it has been announced. Due to funding cuts the animal charity has had to change the number of pets clients can register for free treatment, from three pets to one.
For 100 years, the PDSA has been providing veterinary services to people struggling financially to care for their pets. To date, they have provided more than 100 million treatments to over 20 million pets. As a charity, they receive no Government funding and are entirely dependent on charitable donations and the generosity and support from the public.
A statement from the PDSA said: "When people struggle economically, we are the safety net that ensures their pets are cared for. The demand on our services since 2008 has soared by around 50%. We were faced with a stark choice: cut the services we were providing to sick pets, or use our charity reserves to meet the new demand. We decided to divert our funds, to help those most in need. It was the right thing to do given the situation we faced at the time.
"Nearly a decade on, we have reviewed our operations to identify the most efficient way to achieve our charitable aims of preventing illness, educating pet owners and treating sick animals. As a result we believe the time is now right to make changes to our charitable services; changes which ensure we can help more pets and more owners, long into the future.
"We will focus our funds where we can have the greatest impact, which is through our Pet Hospitals. We will be providing free care through our Pet Hospital network for one pet per eligible household, reduced from the current three. Clients with more than one pet will still be able to access PDSA care for their pets through our reduced-cost charitable service.
"Furthermore, the current service we provide through our Pet Treatment Fund will be withdrawn. We will continue to provide ongoing support for ALL pets currently registered with us with long-term health conditions and will be as supportive as possible to those clients impacted by the changes."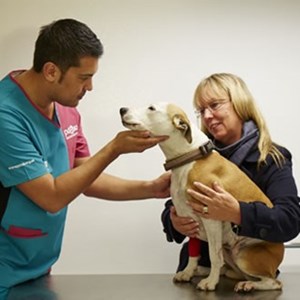 The changes came into effect from July 31st 2017. The charity says that for clients affected by these changes, any pets needing lifelong care will continue to be supported.